As professional Insurance Brokers and Financial Advisers, we have the following affiliations & links to companies, industry bodies and associations.
We are part of Ausure, one of Australia's largest insurance broking and financial planning and advice networks with more than 330 authorised representatives all over Australia. As part of Ausure, we pride ourselves on good old fashioned 'service' that is local to your business and personal in its approach.
Ausure is one of Australia's largest and most widely respected insurance broking and financial advisory networks. With offices right across the country, Ausure's team of insurance brokers manage business insurances across many industries, from many providers ensuring businesses are properly protected from risks. Ausure prides itself on its highly professional service to clients, taking pride in treating every client with efficiency and integrity, ensuring every insurance broker is highly skilled in both insurance products and the personal and commercial needs of clients. Ausure's financial planners guide the investment, risk and strategy for both business owners and individuals.
As part of Ausure, we make it our business to offer all the insurance advice a business needs, working with reputable insurers to source appropriate policies and put them in place. In addition to this we offer personal insurance, life insurance and wealth management advice, helping you manage all your needs in one place.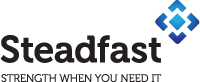 We are part of the largest insurance broker network in Australia and New Zealand, the Steadfast Group Limited. Comprised of over 340 brokerages with over 1100 offices across metropolitan and regional areas. Steadfast are an ASX 200 listed company, a market leader in the insurance industry and an innovator in insurance broking. This scale gives Steadfast buying power, flexibility and influence when negotiating with major insurers on behalf of Steadfast brokers and results in us being able to provide our customers with access to multiple insurance companies, a broad range of products, competitive pricing and valuable advice. As a client of ours, you get the best of both worlds – local and personalised service, with the insurance expertise and support of a large organisation.
NIBA is the peak body of the insurance broking profession in Australia and represents around 360 member firms and more than 2000 individual Qualified Practising Insurance Brokers (QPIBs) throughout Australia. In total NIBA represents an estimated 90% of all insurance brokers in Australia. We are bound by NIBA's Insurance Brokers Code of Practice
Financial Ombudsman Services (FOS) Australia offer fair, independent and accessible dispute resolution for consumers who are unable to resolve complaints with member financial services providers.
Financial Planning Association of Australia (FPA) When you choose a financial planner who is a member of the FPA, you will be working with a professional who puts your interests first. FPA members are committed to a code of ethics and professional conduct, so you can rest assured that they'll do the right thing by you. You can read the FPA Code of Practice here.
Association of Financial Advisers (AFA) The AFA is guided by six principles of professionalism that form the basis of the AFA Code of Conduct – Principles of Practice